How to Choose Wall Art World Map in 2021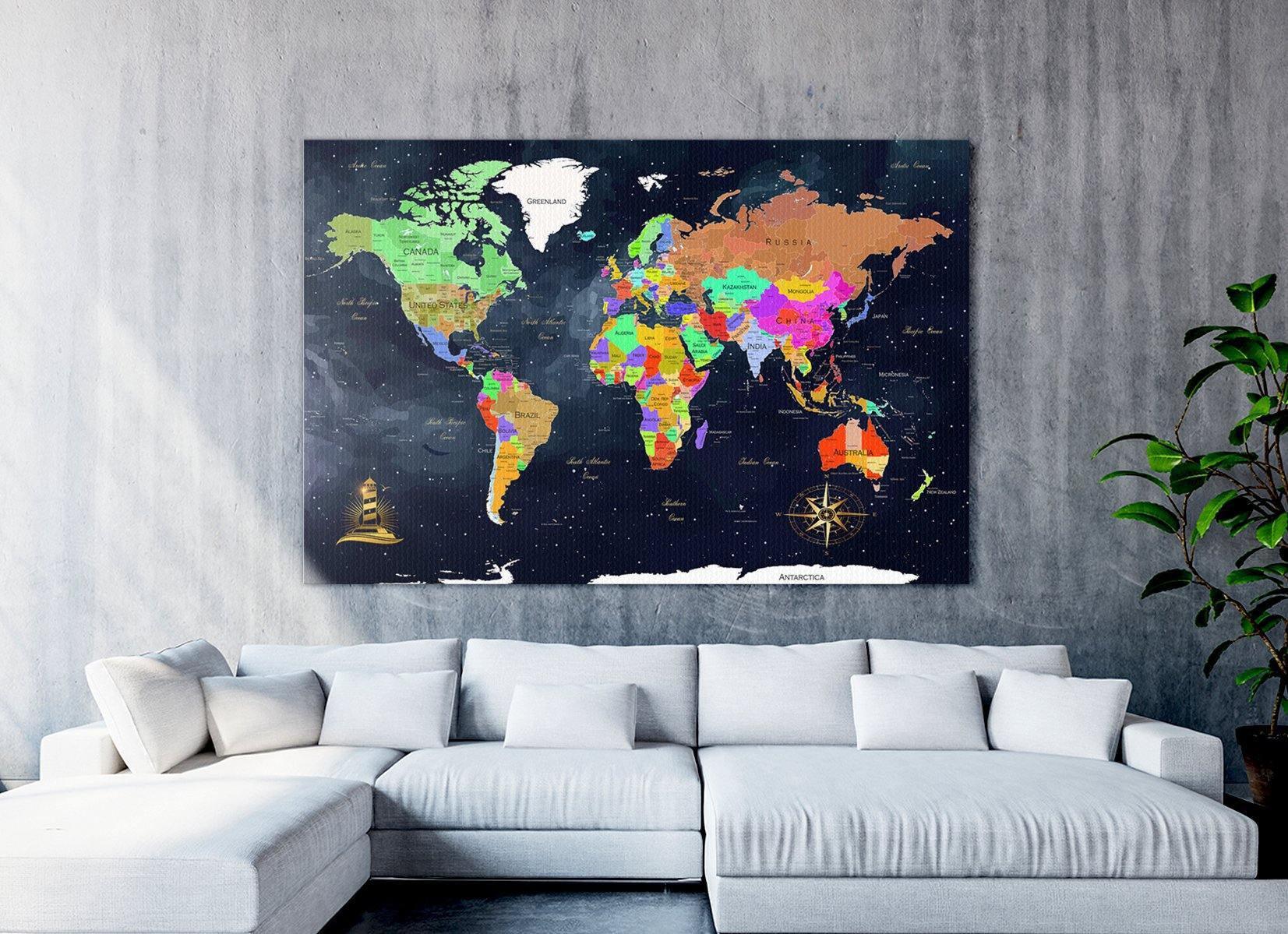 How to Choose the Best of World Map Wall Art

Wall decor is one of the most important elements in interior design. It helps your wall to create a finished look with accented decoration which completes your choice of theme and concept.
This kind of well-stated wall gives a perfect polishing to your room or space. World map wall art is one great choice of wall decor you can display in your room.

There are many types of world map wall decor, but you need to wisely choose which one to be showcased in your room.
If you manage to pick a world map wall decor that matches your style, it will augment the look of your room and become the best world map wall decor you would ever hang in the house.
Here are some types of world map decor and what styles suit them best.

Wall sticker world map wall art

One of the most commonly used types of world map painting canvas is wall stickers. It is often used not only because of its easy installation but also because of its access to modification.
This type of wall decor also comes in various designs, allowing it to be applied in different styles such as urban, industrial, or pop art styles.

Canvas print world map wall art

This type of world map provides a classic and vintage look. It will be great on your wall to create a perfect finishing to your modern or vintage interior design.
The classic map will give a warm variation to your sleek modern room, yet the brown old fashion look will stitch the story of your vintage interior style.
Metal world map wall art

Industrial style is one of the most popular interior design styles, and a metal extra large world map canvas will establish an artistic point for the look.
This metal map will go well with the warm elements of wood and concrete of industrial style, yet it will also provide the room with a creative touch.

Watercolor world map wall art

If you prefer urban style or contemporary interior design, watercolor world map wall decor can be a great addition to your wall.
The color variation it offers can be as smooth as gradations of colors in one tone or as brave as mixtures of many different tones put in one balanced yet a wild piece of large world map canvas.
If you need to add wall decor to your walls, you have a few choices, including canvas wall art craftsmanship check it out at the Sharp Wall Arts. Try to pick everything cautiously, to guarantee that your room has a wall-to-wall bid!
---