Is Wall Art Worthless? Change The Way You View And Buy Art.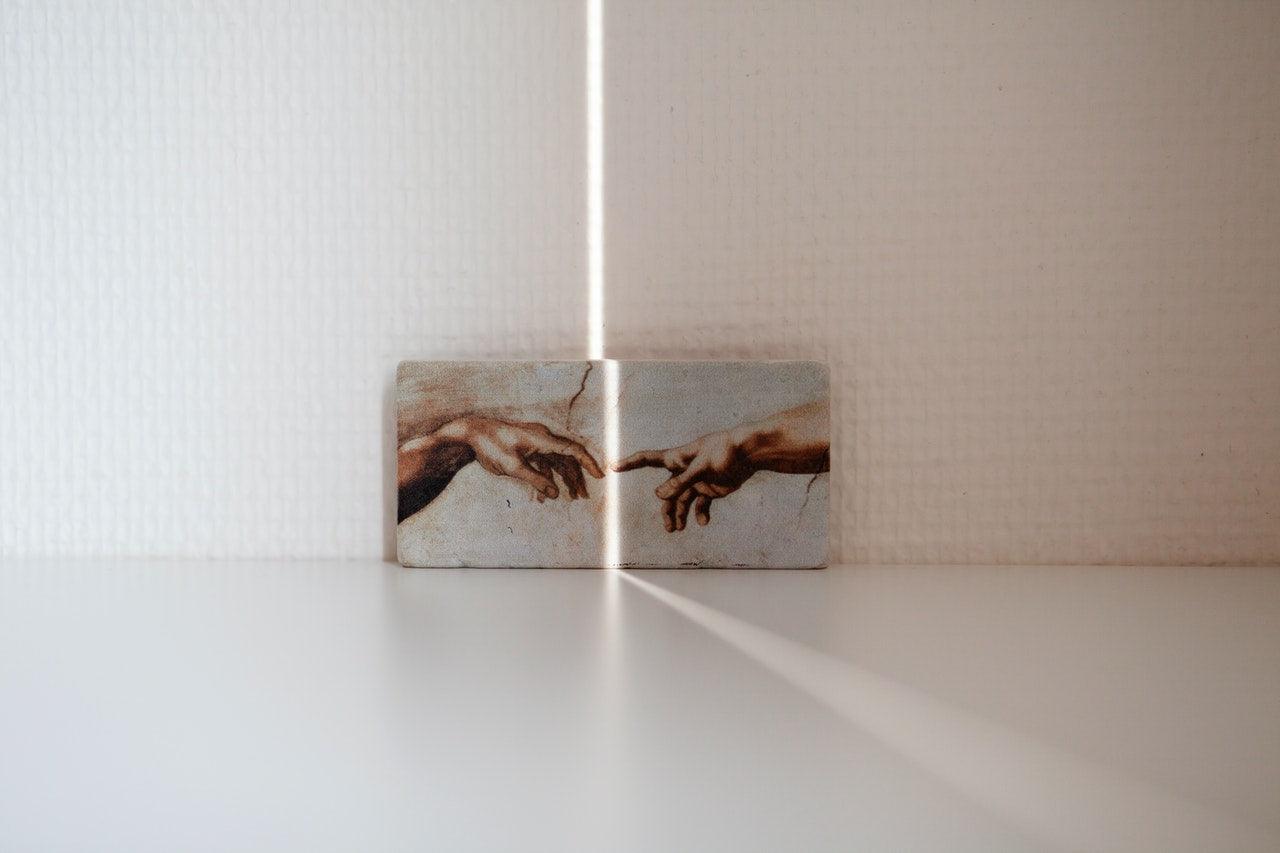 Fancy staring at a stark and blank wall day in and day out? If the prospect of staring at a bleak bare wall for hours on end isn't your cup of tea then it's time to consider adorning that big expanse of space with a wall art. Now, you might think, are eye-catching wall arts worth the hype at all? Is wall art worthless? Are they worth the bother and the expense?
With the current health situation giving rise to quarantines, most of us are stuck in our houses even when working. Work from home arrangements are now the norm. We have more time than usual to appraise and stare at the surroundings of our abodes. And that charming blank wall won't look so charming anymore if its all you see the moment you wake up until you close your eyes again and call it a day.

Often treated as an afterthought or final touches in interior design, wall arts are considered as side lines and often dealt with last, if not overlooked at all. Sure, furniture and home decorations define your space and cement that theme you are going for but wall arts can add instant aesthetic and artful appeal to your home if done right. Wall art, to put it simply, is the icing of the cake.
But firstly, what is a wall art anyway? Sometimes referred to as a mural, a wall art is any piece of artwork painted directly on a wall or on large canvasses, which are then attached to the wall. This technique of affixing a painted canvass to walls using plaster or cement are known as marouflage and it has been around since 3,000 years ago. Guess people in the olden days found staring at bare walls unappealing too.
Now, is wall art worthless though? No. Never. Wall art matters and here are the reasons why.
It Improves A Person's Well-Being
Some people describe the feeling of seeing a beautiful art piece as having their heart leap at the sight of the piece. Recent studies claim that observing art has a definitive positive impact on the viewers' physical and mental health, especially people with mental health concerns. Painting helps boost the mood and relieves stress.
It Creates a Focal Point or Single Design Element

As what any interior designer worth their salt will tell you, every room or space needs a focal point. An eye-catching piece that draws the eyes and gives the overall impression of your home will be a great addition to a blank expanse of wall. However, care should be taken in selecting the wall art, consider the size and style of the room and the piece, lest it becomes a distraction or be washed out.
Wall Art Makes The Room Appear Finished or Put Together
Have you been to a house with bare painted walls and no wall arts? I have and it felt like walking into a newly built or renovated space. I half expected to smell the fresh paint. Wall arts can make any space feel complete and polished. In addition to that, homeowners who love to entertain will find wall arts as great ways to kickstart conversations.
Wall Art Provides a Pop of Color
White or light interior wall paints are often favored to expand the space, especially when it comes to smaller spaces. However, it can also be drab and lifeless if left on its own. Wall arts can provide colorful accents to bare walls, adding intrigue and depth to an otherwise plain room. The secret, pick out pieces that stick out, with colors and tones that you find attractive and interesting.
It is a Way to Channel Your Personality to Your Living Space

Hanging wall arts that you have chosen for yourself is an excellent way to personalize your interior. It doesn't matter what your reasons are for choosing particular pieces. A wall art is a great way to show and incorporate your hobbies and passion too. Music lovers can choose musical themed pieces, the same way a person interested in flowers can choose floral arts. For a truly personalized wall art, commission paintings with your specifications or better yet, paint one yourself.
Conclusion

Most of the time, choosing and deciding on wall arts are among the final steps in house design. It's often treated as an afterthought and an unnecessary expense. Guess what? A wall art is anything but worthless. It can make or break your overall home theme and impression and remember, first impressions last so make it count.
Check out our stunning canvas wall arts collection to find the right artwork for your space Shop our products online.
---