How Can I Decorate My Living Room With Wall Art?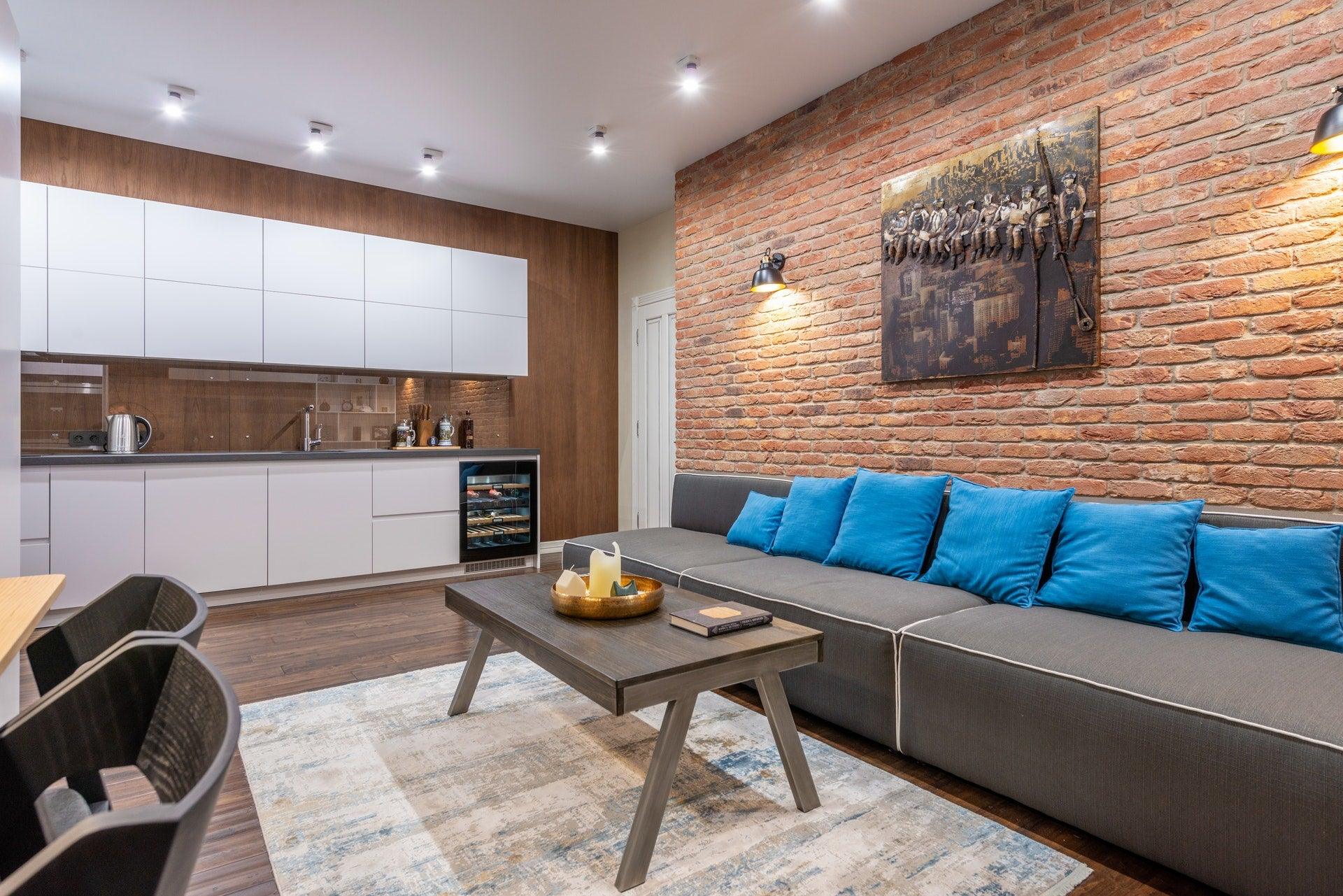 An essential aspect of the design of any living room is wall art.

It can be a great addition to existing furnishings or even define the rest of your decor scheme.

How to choose wall art for your space
Consider the aesthetic you want to portray in your living room when choosing wall art. Plus, adding a playful painting as well will completely change the tone of an otherwise neutral space. In the same way, a severe piece of art can add to the gravitas of a room. The many options available will suit whatever design style you choose.

When picking wall art, do not forget the size of any piece. Some pieces of art can feel too much or too little for a particular part of a room. It is vital to place them in the right places. For example, a vast painting will make a small corner seem very cramped, while a small piece of art will make a large one seem like a mere child's plaything. Similarly, a painting you cannot use everywhere will cause other parts of the room to appear empty if it is of the wrong size.

Also, do not buy art because it is trendy or it matches your style. There are specific themes that are timeless. Remember that even if you dislike a particular theme, it may fit nicely with another one.

Think of the balance in your room. For example, a very modern room would not make sense with an antique wall clock. You will not want a painting bursting in every room if you do not plan to decorate it the same way. A painting should complement your furniture and the other art pieces you want to place around your room.

Whenever you have an empty wall in your home, please do not feel obligated to decide whether to use it for furniture or art. Placing furniture pieces on a bare wall can be very awkward. If you cannot find a piece of art to use, placing a large piece of art on one side can make it feel complete and renewed.

It can add to the ambiance of the room with a particular theme. Also, you can put an antique piece of wall art in the corner of the room to inject an old feel to it.

An important thing that is important to note is that even when using an empty wall for art, you can put antique pieces of wall art on it. The key is to make it your own. Also, if you want to add a specific theme or color to your room, you can use wall art with the same color.

It is essential to keep the ambiance of the room while placing art on your wall. A painting set in the center of your wall would make the room's atmosphere spread to the whole wall. Place your art pieces in corners, on the edges of the wall, etc.

In case you are wondering, an empty wall is different from a hanging canvas. A bare wall is usually painted with another color than the rest of the wall.

An art canvas hangs on the wall. If you are wondering what this is, an art canvas is a large piece of paper typically framed.

When you hang an art canvas on your wall, it adds an element of art to it. It can make the wall look more attractive.

If you wonder what an art canvas looks like, it can be large-sized and can be placed in a recess on your wall. It can also be part of the decor in your room. Usually, an art canvas is hung on the wall from drywall. In case you are wondering, art canvas is generally placed in the center of your wall.

Whenever you hang art on the wall, you should keep in mind that it is not just about decorating the wall. It is also about expressing your personality. Hanging art adds color and character to your room. It also gives the room more personality.

* If you do not like how your art looks on your wall, you can have it removed. The fact is that when you do not want the art hanging in your room, you can get it replaced with another one. It is not like buying furniture or curtains. It is easy to have a new hanging canvas printed.

* Another advantage of hanging art is that you can see the art changes throughout the years. If you want to change the art in your home, you can do so without spending a penny. Additionally, the art can always be reused.

Using art to decorate your home adds color and character. Art gives your home a much-needed personality make-over.

When choosing the art for your wall, keep in mind the colors of your room. There are many color schemes available to meet the tastes and needs of people with all shades of homes. If you have dark colors in your home, hanging pictures in black and white is one way to make them presentable. Conversely, if you have a lighter room, you can hang pictures in rich colors like oranges and reds.

Hanging art gives your room a make-over. You can choose different pictures for each room. You'll probably be surprised to see the way the look of your room changes as you swap out the images in each room. This new look will give each room a different personality. Hanging art on your wall is an inexpensive way to give your room a make-over without spending too much.

Again, hanging art adds color and character to your home. Art can be found in various sizes, shapes, and designs to suit your room's requirements.

One size that is commonly used is 28 x 28 inches. This size art canvas hangs well in tight spaces and gives your room a modern, clean look. If your room is more prominent, you can use art that is more tailored to your requirements.

When hanging art, you need to ensure that the artwork is stable. You should check that the frames are strong enough to withstand the weight of the art.

You can also hang art in your living room. This trick can turn any room into a comfortable haven. You can relax while looking at your beautiful artwork.

With a bit of creativity and ideas, you can decorate your room with great art.

Last but not least...

Which painting is best suited for living rooms?
If you want to paint your living room, use latex paints. With the water-based formula, virtually no volatile organic compounds are released into the air. Using soap and water, you can easily clean the surface. Having these features makes your living room painting project much easier and faster.

With the right finish and high-quality latex paint, the result will be stunning and long-lasting. Modern latex paints can be cleaned regularly without causing damage thanks to their washable formula. Many latex paints contain acrylic binders that enhance their elasticity and are better at withstanding bumping and fading.

As a whole, latex paint is an easy and convenient option to use for living room painting. It's the best option if you're looking to give a modern look to your living room with simplicity and convenience.

In conclusion, you can learn that hung art is a beautiful way to decorate the different spaces of your home. Again, it has a great potential for transforming your room into something breathtaking.
Check out our stunning canvas wall arts collection to find the right artwork for your space Shop our products online.
---