How Do You Decorate a Large Wall with Art?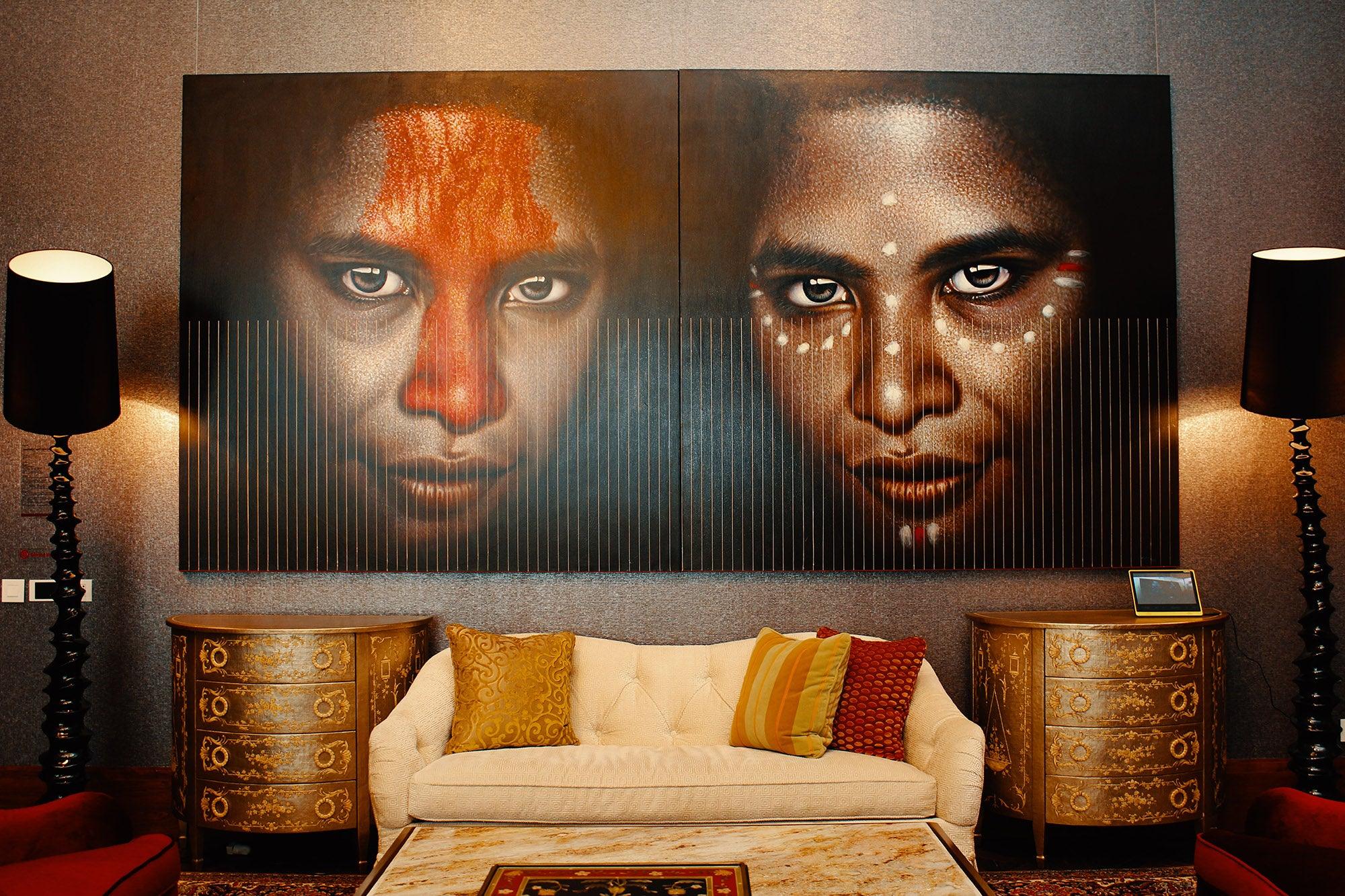 Sometimes you may look at your wall and wonder what to do with it. Sometimes it may be so bare that you feel you need to make changes to ensure that it matches your space's style and improve its feel, and it is more welcoming to your visitors.
Many people usually place a gallery on their walls, but it doesn't have to be the case. You can decorate your walls with art. Art can match excellently with different styles such as boho, mid-century, and even Scandinavian. 
Should you hang something on every wall?
The key to successful interior design is balance. Hanging art is appropriate, but it is not necessary to cover every wall. Empty walls can be intimidating, especially if it is large, but sometimes a bare wall can be central in enhancing your decor ensure you balance the walls with the right amount of art.
What size of art should you place on your wall?
For a large wall, the bigger the art piece, the better since you can now cost-effectively cover the wall, and it is easier. Large amounts of art can also effectively create a beautiful focal point for any room. However, you can get smaller pieces for smaller areas and match them in the correct pattern.
Making custom art
You can paint your art on large canvases in a bid to save money and decorate your wall. It is relatively easy, and you may be surprised by the results you get even though you are not an expert artist. 
The first thing to do is find an inspirational image that reflects what you love and value. You can use a 2-3 color palette and replicate your reference art to your best ability. In case you are not happy with your work, you can still correct it. 
To correct a mistake, wait for the paint to dry and then start over again. After you are satisfied with your art, you can now hang it on your wall. You do not need frames to hang pre-stretched canvas; hence you can save money.
Hanging art
Hanging art on the wall can be a challenging process. To enhance the beauty of art pieces on your wall, you need to place them correctly. Here are tips that can help you when you are hanging your art;
·Level of hanging your art- You should hang art at your eye level, especially if it is a single piece of artwork. If you are hanging it above the furniture, then it should be about 5 inches above it. 
·Group art- This means that you should treat different pieces of art as one piece of art. It would be best if you did not space the art pieces as it will destroy the look you want to achieve.
Bottom Line
Empty large walls can be intimidating, and it is best if you fix something. It is good to be unique, and instead of putting up a gallery on your wall, hang pieces of art on your wall. You can use custom-made art, which you can make at home quite easily. 
Check out our stunning canvas wall arts collection to find the right artwork for your space Shop our products online.
---