How Do You Decorate a Large Wall Over a Couch?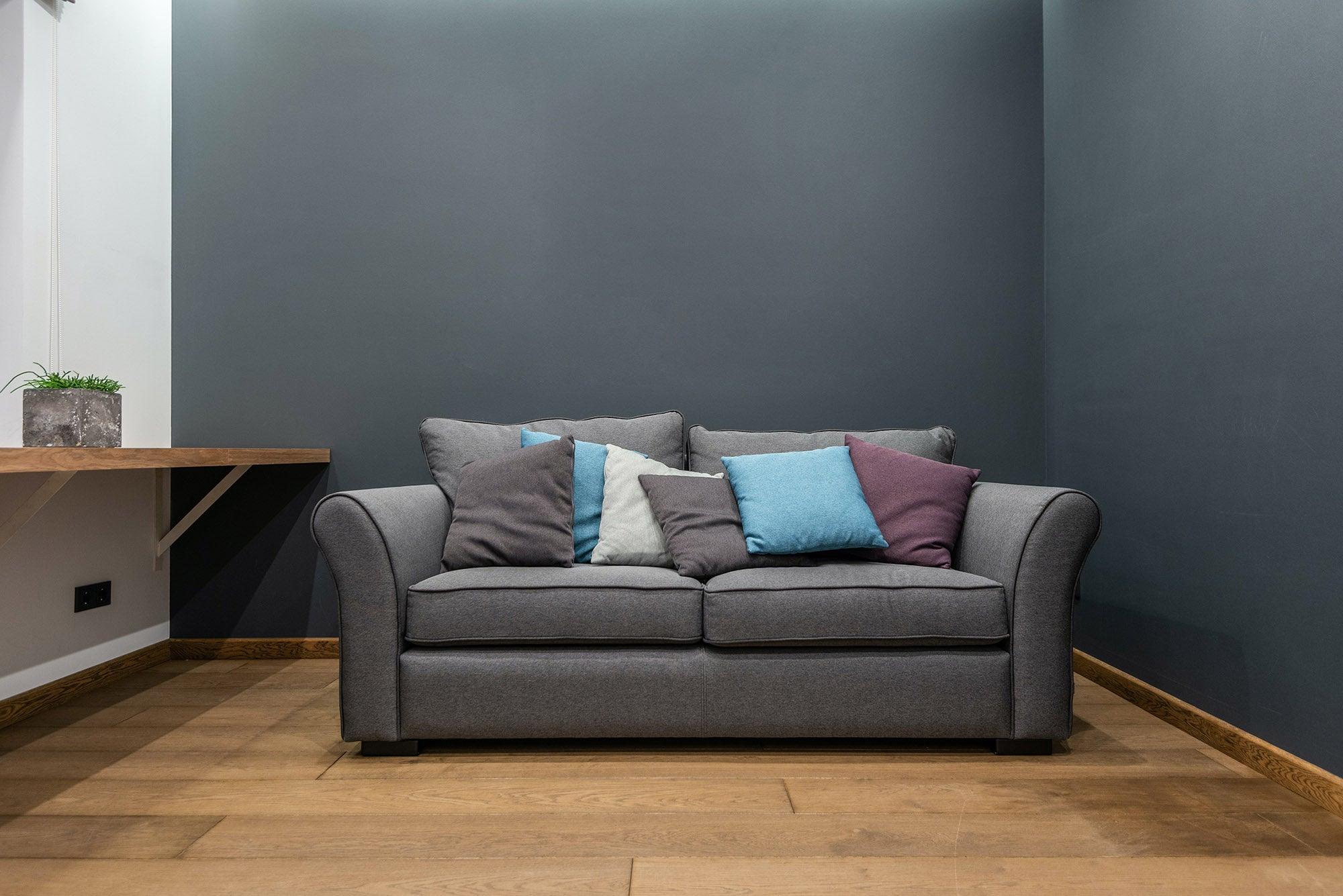 Whether you are moving into a new home or just thinking of redecorating your abode, the space behind and above your sofa is usually one of the areas you might have to think about.
For some, this space is usually one of the first things guests see when they enter the house. As they say, first impressions last. If staring at a giant, empty wall doesn't appeal to you, this space can be an excellent blank canvas waiting to liven up and transform your living space.
Now, how do you transform that big expanse of wall over your couch from plain and unfinished to interesting and stylish? Where do I start? Are there things to consider before hanging items above your couch? Well, no need to anxiously overthink.
Here are a few ideas to help and inspire you to kickstart your decorating (or redecorating) journey.
Artwork
You can never go wrong with framed artwork. This is the go-to design element to any well-decorated house. However, care should be taken in choosing what piece or pieces to hang.
If you want the simple look, one large piece of painting can provide an accent color in an otherwise monotonous room. If hanging something that big isn't realistic or doable in your space, a floating bookshelf can prop up the painting while providing additional storage for other smaller items.
Small artwork pieces can also work, especially with abstract paintings as long as the theme is cohesive. Three or four canvases can be arranged irregularly for an intriguing appeal that will surely capture anyone's eyes.
If you favor photographs and scenic shots over paintings, the same rules apply. A rule of thumb, prints should correlate to form a gallery wall.

Mirrors
Decorative mirrors not only provides practical use (time to check my reflection), they can also be utilized to create an illusion of a larger and brighter room especially when facing a window.
For added interest and boldness, choose mirrors with unusual frame designs such as sunburst and golden filigree or even multi-paned ones.
As with framed artworks or photographs, smaller framed mirrors can also be displayed all at once.
Shelving
Shelves and bookcases perfectly provide both function and style to any wall. For monochromatic walls, floating bookcases with rows and rows of colorful books (spine side facing) in varying thickness and heights add tons of color.
If books aren't your standard fare, shadow box-styled shelves can lend storage and versatility into a wall, providing you with little cubicles to fill with items you like.
Textured Art
If uniqueness and texture is your thing, wicker pieces, macrame hanging and colorful, artsy plates can be displayed individually or in a group. Consider the shape of the art piece you are looking to use.
Round, decorative items can offset and soften the straight lines of a room. Irregularly-shaped pieces such as faux animal wall mounts or wooden anchors are perfect for themed rooms.
Macrame hanging is perfect for that chic boho look. Stay away from busy and heavy patterns though as the piece may take away the airy feel of the room. Stick with cool patterns in relatively neutral tones.
Lighting
Wall lighting is recommended for rooms that lack natural light. Wall scones provide variety and texture in addition to the lighting. Draped string lights on the other hand, provide a warm and inviting glow, Christmas time or not.
Chalkboard Wall
For a truly fun and personal touch, install a giant chalkboard or paint the wall with a chalkboard paint. This way, you can hang prints, photographs and what-not with just a tape. And for the artist in you, draw any design that will tickle your fancy.
Perfect for families who think that the refrigerator door isn't enough for notes and children's artworks. Just be sure to cover your sofa or place it a little bit far from the wall to protect it from chalk dust. 
Mix and Match
Of course, its your home, so you get to choose what you like to put in it. You can choose from the design ideas above or mix and match however you like.
Always remember though, make sure the wall can support whatever you hang in it and then, you're good to go!
Check out our stunning canvas wall arts collection to find the right artwork for your space Shop our products online.
---